Our History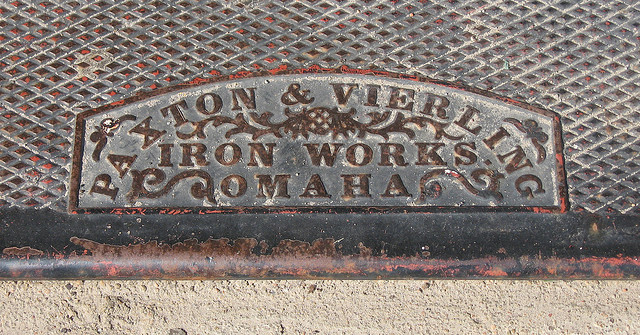 Owen Industries has played a vital role in American Midwest history for more than a century.
---
Founded in 1885 as Paxton & Vierling Iron Works, in our early days we produced the majority of the street lamps in Omaha, Nebraska and provided iron material for countless warehouse buildings. Paxton & Vierling diversified in the early 1900s, processing structural steel for Omaha's construction boom and offering component fabrication for the emerging railroad industry. After World War II, we began supplying steel products to the Midwest's growing manufacturing and agricultural markets.
As the Midwest grew, so did our company. We built new production facilities and expanded into the metals service center business, serving a six-state regional market. In the 1990s, we launched into technology-based services, providing advanced processing, weldments and custom manufacturing to a variety of national and worldwide customers.
Leading the industry in steel processing since 1885, we measure success by our customers. In fact, countless customers have been with us for decades, because we truly understand the industry and are committed to providing a wide range of products and services. With our vast range of capabilities and our geographic location in the heart of America, we can provide steel anywhere, anytime and, most importantly, on time.
1885

The company that would eventually become Owen Industries began as two separate entities: Vierling Steel Company in Chicago & the William Paxton Company in Omaha.
1920s

Fred Owen joined the Vierling Steel group in Chicago as a draftsman. He was sent to Omaha several years later to assist with the growing structural fabrication business.
1937

The company was sold to Fred Owen.
1938

A plant opened at the present Paxton & Vierling Steel location in Carter Lake, Iowa.
1945

Fred Owen's son Ed returned from the U.S. Navy to work for his dad in the fabricating business.
1950

Ed Owen built a second plant in Sioux City, Iowa – Missouri Valley Steel – a steel fabrication facility that also sells steel to small local shops in Northwest Iowa.
1956

Fred Owen gained full control of PVS.
1960

It was decided that a steel service center should be built in the Omaha plant. Ed Owen purchased a used coil processing line out of Detroit.
1964

1968

Ed's son, Robert Owen, an Iowa State engineering graduate, returned from the U.S. Navy and became Vice President and General Manager of Missouri Valley Steel.
1976

Land was purchased to build a steel service center, Northern Plains Steel, in Fargo, North Dakota. The plant opened in 1977 under Richard Owen, the younger son of Ed Owen.
1981

Another new service center was built in Wichita, Kansas. Richard Owen moved from Fargo to Wichita and became General Manager of Central Plains Steel.
1983
Robert Owen became President and General Manager of Paxton & Vierling Steel and Ed Owen assumed the role of President and Chairman of the Board.
1984
Lincoln Steel Company was purchased, giving the fabricating business an avenue to participate in future bridge business.
1986
All divisions came under the newly formed umbrella, Owen Industries, Inc.
1990
Ed Owen passed away suddenly and the company split 50/50, ownership-wise, between the two sons. Robert Owen became Chairman of the Board for Owen Industries and Richard Owen became Executive Vice President of the Board.
2015

A state-of-the-art facility opened in Carter Lake, across the street from the original PVS building, to house the company's new Red Bud Stretcher Leveler.
Today

Owen Industries, led by Bob Owen, and his son, Tyler (pictured above), exists as an international structural fabricator with jobs in India, China, and the Philippines, as well as in the United States. The service center boasts long standing relationships with major customers such as General Motors, John Deere, and the Union Pacific Railroad, to name a few.