Quality Assurance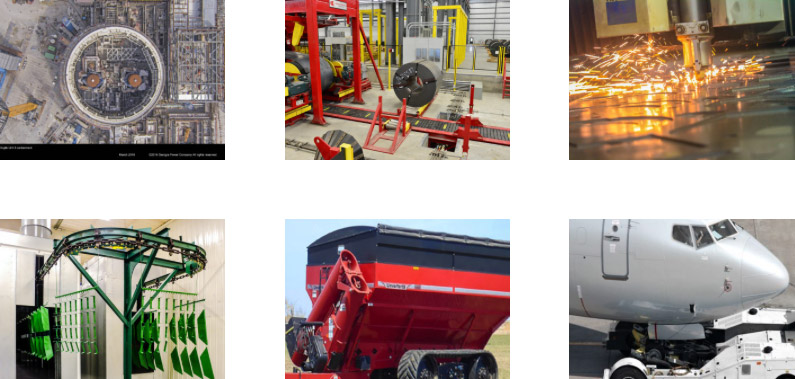 The companies of Owen Industries endeavor to produce and deliver high-quality products that consistently meet the expectations and requirements of our customers. We strive to continuously improve our processes in order to provide quality products and services on time.
NUCLEAR QA COMPLIANCE STANDARDS
ASME NQA-1
10CFR50 APPENDIX B
10CFR PART 830 SUBPART A
DOE 414.1D
10CFR PART 21/ 10CFR 50.55(E)
NRC REG GUIDE REV. 5
ANSI N45.2
EPRI NP-5652, TR-102260,

 

NIAC MEMBER AUDITED
GOVERNMENT COMPLIANCE
SYSTEM FOR AWARD MANAGEMENT REGISTRATION (SAM)
DEFENSE LOGISTIC AGENCY (DLA) CAGE CODE

3BTK1-PVS STRUCTURES
7RMB9-MVS METALS

JOINT CERTIFICATION PROGRAM-JCP CERTIFICATE DD FORM 2345
NIST 800-171/DFAR252.204-7012/48CFR52.204-21
ADDITIONAL CERTIFICATIONS
DEPARTMENT OF TRANSPORTATION

STATE OF NEBRASKA
STATE OF IOWA

CLARK COUNTY, NEVADA APPROVED FABRICATOR (click to view/print certification)
CERTIFIED WELD INSPECTORS
NACE CERTIFIED COATING INSPECTORS
SIX SIGMA
Focusing on achieving measurable and quantifiable financial returns
Encouraging strong and passionate leadership and support
Offering specialized process training for team members in change management
Making decisions on the basis of verifiable data, rather than assumptions
We see our relationship with Owen Industries as much more than that of a supplier of steel. Owen Industries supports our company as an extension of our manufacturing capabilities, as a source for new sales when their other customers can benefit from our capabilities and also as a commodity advisor on steel pricing.